NotPurple T-shirts
Be a part of notpurple in your own way. Wear notpurple.com wherever you go. It's not free but it is pointless! (If you want free and pointless, check out the NotPurple Affinity program.)
For the moment, we only have one t-shirt to propose: on the back, centered, "I support diversity", on the front, "notpurple.com/":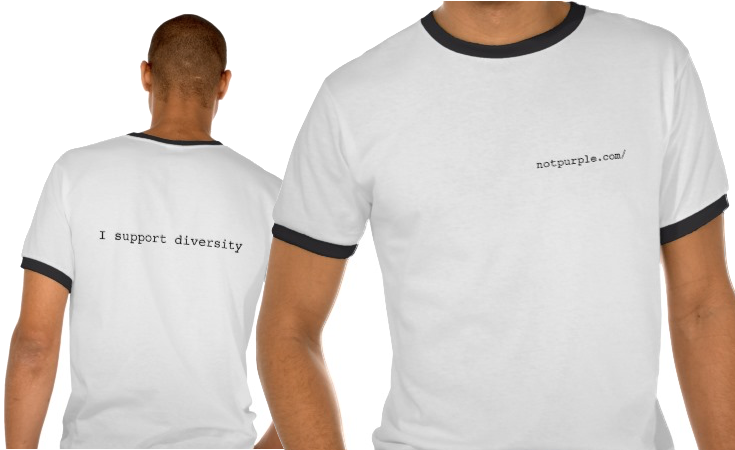 For sale here.

Notes:
Yes, this page is lame, I'll fix it up soon-ish. I'll add some extra t-shirts, too.
If you're good at graphic design and want to help, I gratefully accept help, both pull requests on the site and design help on t-shirts and other merchandise.
In the event that any of these t-shirts actually sell, the point is to subsidise running the site. And to have fun.
I'm open to ideas on other vendors and vendors who are non-U.S. friendly. Ideally, add to this issue on github.
I'm open to suggestions on T-shirt designs, too: same issue.